Pictures From the Fans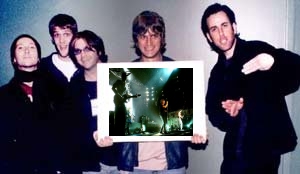 This section is pretty self-explanatory. These are all the pictures that our fellow fans have been kind enough to let us link. You can tell who took them by whose name is scrawled across the picture (oh so subtly). If you find that you absolutely must have one of the pictures, you can contact us and we can ask permission for you. If you have pictures that you're proud of, just send them in and we'll stick 'em up for all the fans to see. They'll sigh happily and say, "Wow! So-and-so is a great photographer. Perhaps I will leave my inheritance to him/her." Okay, so maybe that won't happen. Enjoy!


Live Group Pictures
Live Rob Pictures
Live Pookie Pictures
Live Adam Pictures
Live Kyle Pictures
Live Paul Pictures
More Than You Think You Are Tour
May 3, 2003 pics (pegsmb20box)

May 10, 2003 pics (zindo)
May 20, 2003 pics (zindo)
May 23, 2003 pics from the Today Show (zindo)
Got pictures? Send 'em to Winnie@raininboxes.com and share the Matchbox Twenty love!