Matchbox Twenty: The Verdict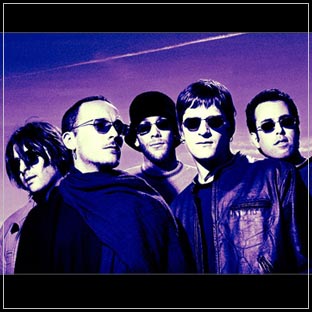 Tip Sheet
One of Orlando's Best
Nominated for Best Local Band for its honest lyrics and radio-friendly, yet personal style of rock.
Smooth
Rob Thomas loaned his vocals to rock legend Santana for last year's Latin/blues/rock radio smash "Smooth."
Tour Guide
The "Mad Season" tour is under way with no Orlando show on the menu.
The Verdict
These radio favorites are a talented pop/rock quintet with an intelligent, emotional sound.

Redirection
The band has recently released their sophomore album, "Mad Season." Among the changes apparent from its first album is that the singing seems a little smoother and the band has discovered makeup. The five-some has drifted from its rootsy rock and wandered into more dangerous and more exciting territory. So far the band is pulling off this redirection quite nicely.

The Ingredients
Rob Thomas' vocals have matured significantly since 1996's "Yourself or Someone Like You." His lyrics are sad and lonely, with a bit of self-depreciation thrown in for universal appeal. Kyle Cook and Adam Gaynor both add backing vocals to the set, while their guitars are more textured and interesting. Brian Yale's bass adds the necessary bottom to the mix and Paul Doucette keeps the beat.

Double Diamond?
The group's debut, "Yourself or Someone Like You," sold over 10 million copies and was awarded the RIAA's "Diamond Award," a very rare accomplishment indeed.
— Nathaniel Wallace